Introduction
Hong Kong Asia Heart Centre consists of a professional medical team with many years of experience in the treatment of cardiovascular diseases, upholding the spirit of serving the public, and providing patients with high-quality and comprehensive cardiac services through advanced medical technology and equipment. We provide the general public with affordable and trustworthy option in the long-term unbalanced public and private medical system by offering reasonable and clear pricing.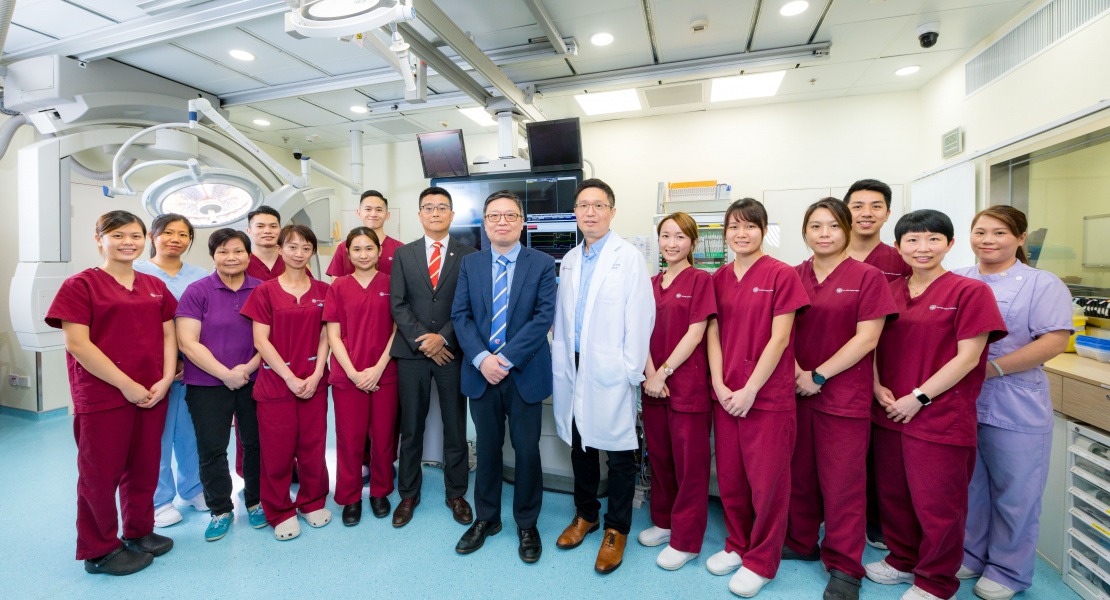 Our Centre has two departments, named Cardiac Centre (Specialty) and Cardiac Catheterization & Intervention Laboratory.
The Cardiac Centre (Specialty) provide cardiac health check-up service and cardiac consultation. With our experienced cardiologists, they analyze the patient's medical history and symptoms, offering proper examinations and treatments, and follow up after the treatments. The Cardiac Catheterization & Intervention Laboratory (CCIL) is equipped with biplane angiography system and auxiliary medical equipment, to facilitate efficient and safe invasive cardiovascular diagnostic service and treatment.
We also provide 24 hours emergency interventional service for acute myocardial infarction patients.